Tour de Batam is not just about the race – it is about enjoying the scenic view that Batam has to offer too! With a wide variety of accommodation to choose from, you will definitely be spoilt for choice. Browse through the list of partner hotels below and choose one that will best complete your Batam experience. If you are not staying at a partner hotel, please make your own transfer arrangements for yourself and your bike to the race venues.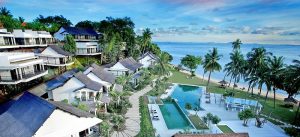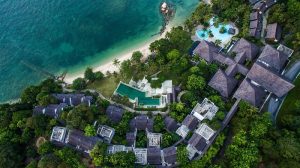 Experience TURI Beach Resort in its pristine form, our spacious room with a private balcony overlooking the sea or landscape garden. Take a leisure stroll along the white sandy beaches and
enjoy a panoramic view of the South China Sea. Passing through some of the most stunning scenery, with that style of luxuriant and dignified beauty of which nature can offer. Immerse yourself with nature, surrounded by tropical greenery, you may get to see an astonished variety of plants, animals and sea creatures. Whether to unwind and to relax or to just get away from the hustle and bustle life, TURI Beach Resort is an ideal retreat to rest your mind and your body.
RESERVE NOW
---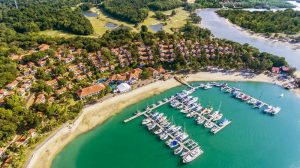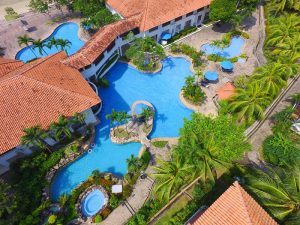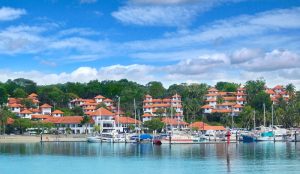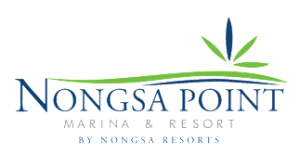 Nongsa Point Marina, a five Gold Star Marina. As the "gateway" into the Riau Islands, Nongsa Point Marina and Resort is an ideal location for weekend getaways and long stays. Its proximity to both Singapore and the many local islands enable boat owners to conveniently sail to nearby islands to relax and unwind over the weekend or pursue a wide range of boating activities such as cruising, fishing, diving, snorkeling, and island hopping.
RESERVE NOW
---

Located by the sea in the east of Batam Island TNIV welcomes you with a natural atmosphere like in a village with a sloping and beautiful beach, especially when the sun rises. Villa buildings made of wood with several beds equipped with air conditioning, hot and cold water and a kitchen, are a comfortable place to rest after the daily activities. Feel your spirits lift admits precarious roof rooms, gently sloping white sand beaches and azure seas, enjoy relaxations and endless choices of tropical surroundings Taman Nongsa Indah Village offer a charming traditional uniqueness with and Indonesian culture concepts.
---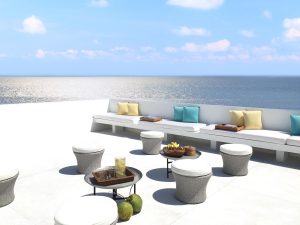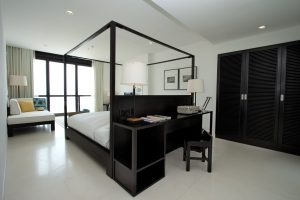 Just 40 minutes away from Singapore, Montigo Resorts Nongsa offers a private sanctuary with over 100 one to five-bedroom villas, each complete with its own pool, spread across our sprawling and picturesque surroundings. Featuring an award-winning spa, a wide array of restaurants and recreational facilities, we have something for guests of all ages. In addition, our sports classes and facilities, such as CrossFit gym, award-winning spa and yoga, and bike storage and repair, ensure that you are relaxed yet ready to face your Tour de Batam challenge. Book your experience with us now and enjoy up to 50% OFF!
Available Villa Types:
– Premier 1-Bedroom Villa
– Deluxe 2-Bedroom Villa
– Premier 3-Bedroom Villa
PROMO CODE: TOURDEBATAM
Please contact us at +62 778 776 8888 (ID) | +65 8876 7668 (SG)
or email reservations.nongsa@montigoresorts.com
RESERVE NOW
---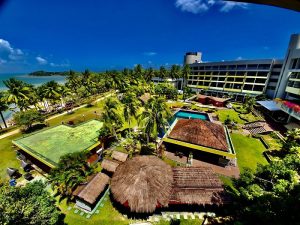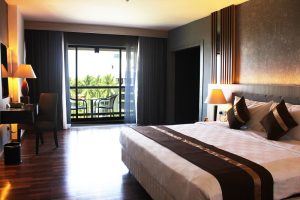 "Feels Like Home"
A major facelift recently for Batam View Beach Resort is a prestigious 4 star hotel with 212 rooms and villas with a beautiful sea view and private balconies overlooking the sea or lush green vistas. Located at Nongsa Batam island of Riau Archipelago Indonesia. Our destination is only 35 minutes ferry ride from Singapore Tanah Merah Ferry Terminal and just 15 minutes from Batam Hang Nadim International Airport.
Batam View Beach Resort is the right place for those seeking relaxation and fun for their holidays. All accommodations has free Wi-Fi for your connectivity and exclusive access to our private beach, swimming, Jacuzzi and infinity pool.. Indulge yourself with our day and night facilities on a 10-hectare land area, such as land-sports and sea-sports activities, organic farms and Spice & Herbs garden, Pool bar, Kelong Seafood Sunset Bistro for fresh seafood, Spa and live band performance to spice up your night. A total of 8 meeting rooms to cater business events. Batam View Beach Resort is the best place for your corporate meeting, gathering, events, functions and training activities.
| | | | | |
| --- | --- | --- | --- | --- |
| | | Deluxe Room | Premium Deluxe | Executive Suite |
| Tiers 1 | Early Bird Rate (13 June – 11 July) | SGD 80 | SGD 100 | SGD 120 |
| Tiers 2 | Normal (12 July – 29 August) | SGD 100 | SGD 120 | SGD 140 |
| Tiers 3 | Late (30 July – 12 September) | SGD 120 | SGD 140 | SGD 160 |
All partner hotels will be providing the following:
Provide shuttle bus pick-ups to/from Nongsapura ferry terminal
Provide bike transfers on race weekend
Provide shuttle buses to/from race venues on race weekend
Have a bike depot at their hotel
Provide a point of contact for bike/shuttle management on race weekend
Provide early breakfast on Saturday and Sunday mornings for cyclists
RESERVE NOW